How Does Flipped Classroom Work?
Flipped Learning?
The flipped classroom is not an online course. It is a way to engage students and make them more active in the learning process. Students watch a short video lecture for homework and take notes and complete practice examples. In the classroom these problems are evaluated by the students and teacher to address difficulties and misconceptions. Students then move on to complete critical thinking questions, hands on activities, discussions etc. in a collaborative format to further their understanding of the topic. The class is completly student-centered as the teacher becomes the facilator instead of a lecturer. Instruction is differentiated giving students more freedom to choose how they learn the material.
Source:
http://www.mrpalermo.com/parent-page.html
---
What Students
Do at Home

Students will take notes in their Unit Packet using Edpuzzle.




Students will watch lecture videos on EdPuzzle and confirm their understanding through review quizzes.

Students will actively try review questions using Quest to practice their understanding.

What Students
Do in Class

Students will review the concepts learned at home by actively engaging in student-centered activities.




Students will learn from each other in group activities that are inquiry based.

Students will receive individual help from the teacher if needed.

What Teacher
Does in Class

The teacher's will address difficult concepts that may need reinforcement.

Teacher is a facilitator instead of lecturer or presenter.
The teacher will provide extra help in one-on-one in tutoring.
Powered by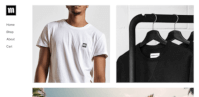 Create your own unique website with customizable templates.